Link to :

Robert Brennan of Wexford 1881-1964
Marriage of Robert Brennan and Una Bolger
Robert Brennan and Una Bolger got married in 1909.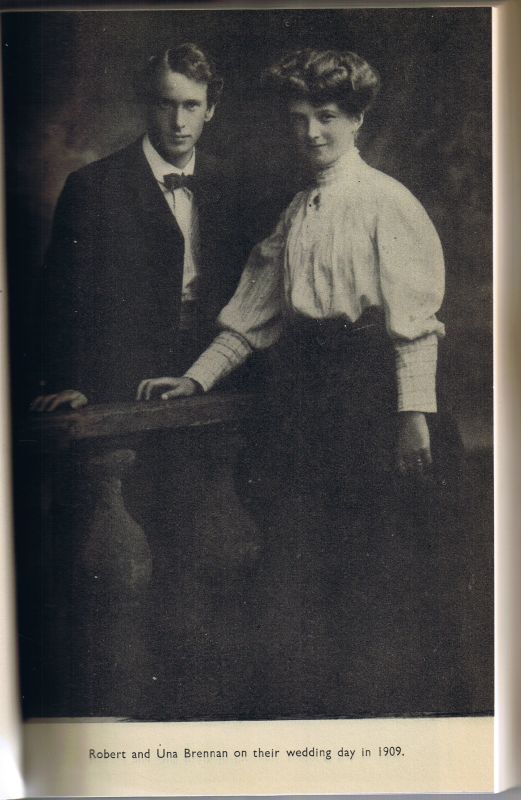 A notice of the wedding was posted in the August 1909 edition of the Bean-na-h-Eireann.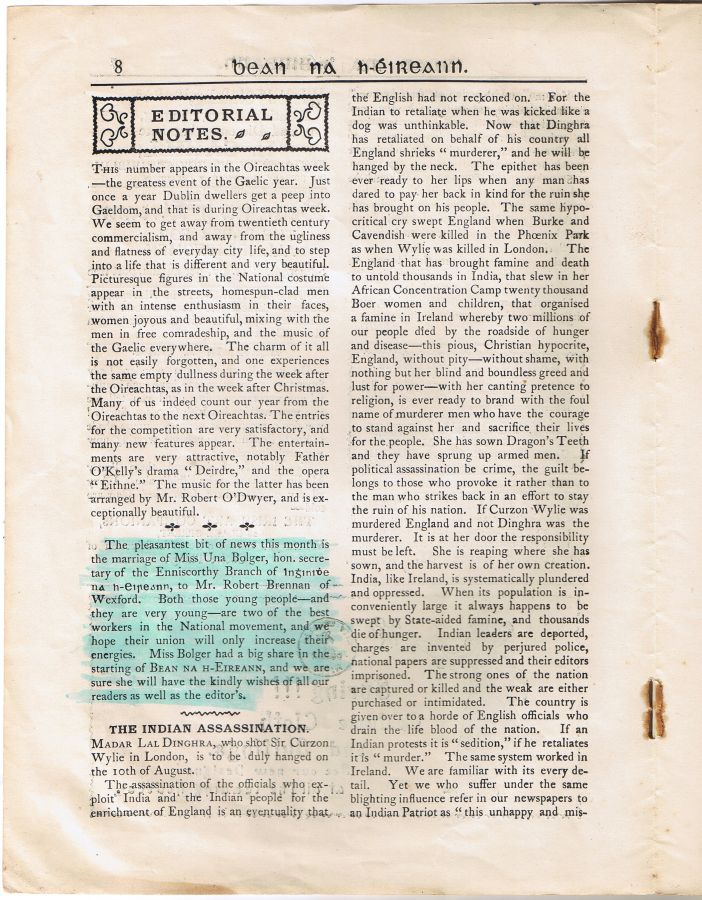 Photo: Brennan family in Dublin, 1931. From Left to Right: Maeve, Derry, Una, Emer, Pat, Robert.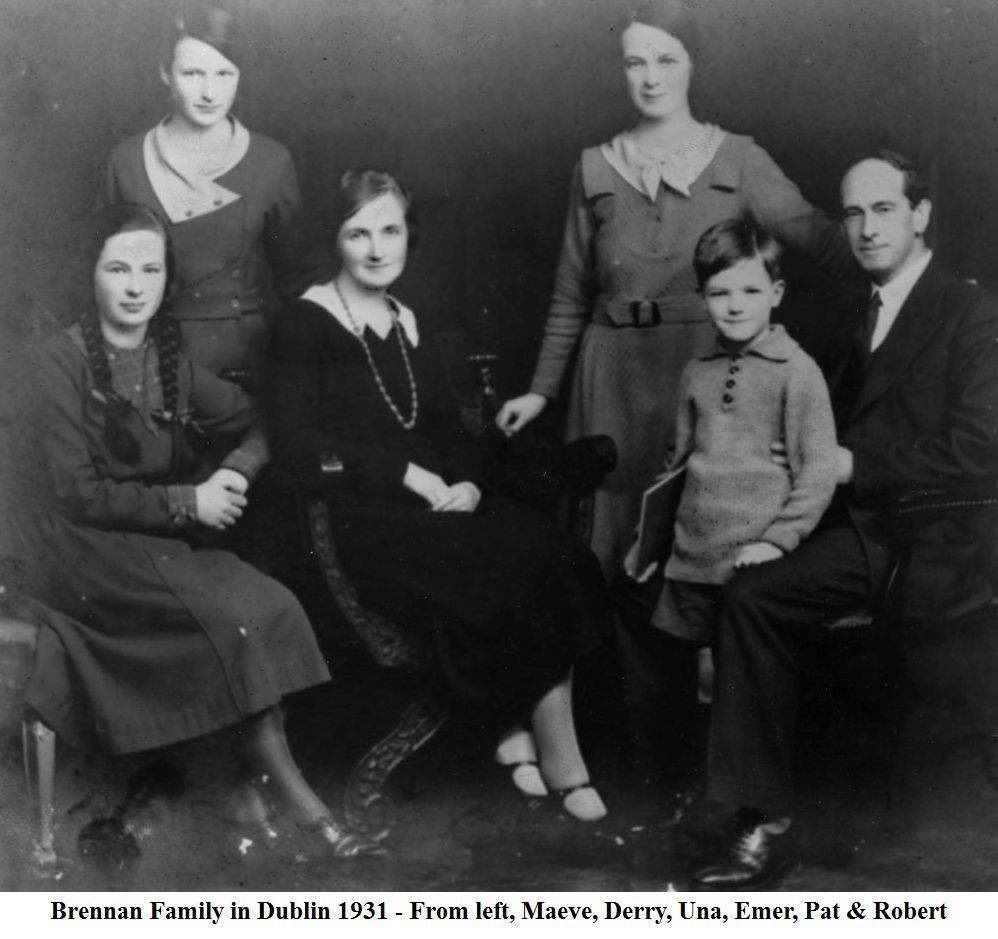 Photo: Robert and Una attending a funeral in Dublin in the 1950s.